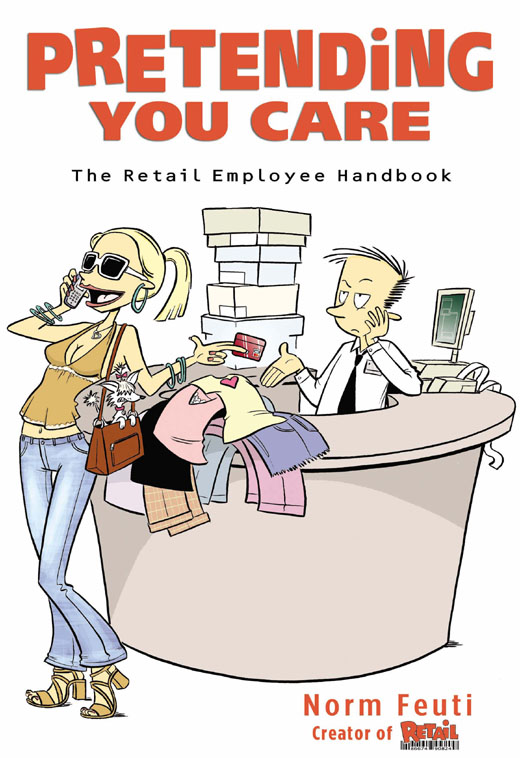 All Customer Service Employees need this book
Yes, I'm trying to stir the pot again.
I made the following statement on Facebook this week to see what reactions people would have: "There is a vast difference between being 'nice' and being 'polite.'" A few people, and I have to believe that they are among those rarities who are actually nice
all
of the time (yes, they
do
exist but I am unfortunately not one of them), argued that there is no difference between the two words. For most of the discussion, however, I found that people do tend to notice distinct differences between these two words and what they meant to them.
I bring this up for two reasons: 1) Being a word nerd, I'm fascinated by how two words meaning
essentially
the same thing conversationally (despite specific definitions) and used interchangeably so often can evolve to conjure such specific reactions, and 2) I realized that the 'polite' person that I was talking to on the phone was not a 'nice' person at all. In fact, I was pretty sure that she was giving me the finger while she was saying, "Bless your heart," safely from her end of the phone line.
For those not familiar with southern sarcasm, 'Bless your heart' can sometimes be a meaningful expression of sympathy, but more often than not it's a southern lady's socially acceptable way of saying "Why the hell do you think I care?"







Now I'm wondering about my own responses to people and feeling slightly guilty. You know what I mean... The phone rings at work and, blast that caller ID, it's one of those people you'd rather give extraneous body parts than have to deal with. But, since you have a job to do for which you are being paid, on goes that plasticine smile with the glazed eyes as you say, "No, you're no problem at all, really, how can I help you?" All the while your imagination is dreaming up scenarios in which it would be acceptable for you to scream "Go away already you horrible person!"

See? Polite, but not nice.
Now that I've given you the set up, what do you think? What do these two words mean to you?